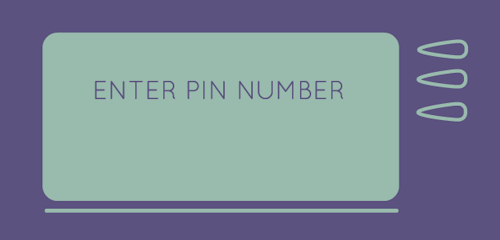 Don't Let Valentine's Day Destroy Your Finances
It's that time of year again! Time for you to purchase yet another gift.
It seems like just yesterday you were scrambling to the closest CVS for that special card / gift that says all of those nice things you forget to say every other day of the year. Now here you are, one year later, less than 72 hours from another watershed moment in your relationship. We both know what'll happen if you mess this up.
After the debacle of last year, it's important that this year stands out. Sadly, after a few quick swipes on your bank or credit union app, you come to an unsettling realization:
Unless your special someone wants a $5 gift card, you're going to need more funds.
After a quick Google search and a short application process, you discover you're eligible for a payday loan. You casually peruse the terms and fine print associated with the loan and then place your finger over the 'I Accept' button.
Wait! Before you press that button… there's something you should know. Payday Loans are rarely a good idea. In fact – scratch that. Payday loans are a terrible idea! Here's why:
First off, payday loans come with an extremely high interest rate. According to the Federal Trade Commission a payday loan in Texas can have an interest rate ranging from 83% to 569% (depending on the type of loan.) That means a small $100 loan can easily turn into a $300 balance.
Second, payday loans tend to have additional fees. If for any reason you're unable to make a payment, it's extremely likely that a late fee will be assessed. Often, these fees can turn a somewhat manageable payment into a balance almost impossible to pay off.
If you find that you absolutely need a small loan, it's always a better alternative to seek
help from family, a friend or your financial institution. Often, many banks and credit unions have small uncollateralized loans that you can apply for. These come with much lower interest rates and fewer fees.
If none of these are feasible options… At LEAST read the fine print before you accept the terms of a Payday loan. Know what day your payments are due and if you can afford the minimum payment. Also know that Payday loans can often be like potato chips – rarely can you have just one. If you find yourself struggling to pay off a Payday loan, the last thing you want to do is take out another one. That will only make the hole deeper.
As always, if you have any questions FTWCCU is here to help!
From manageable credit cards to Access Lines of Credit, we'd love to get you what you need to be financially fit.
Now go out and find your special someone a great gift!
This post was written by Domingo Garcia, FTWCCU Lending Administrative Assistant.