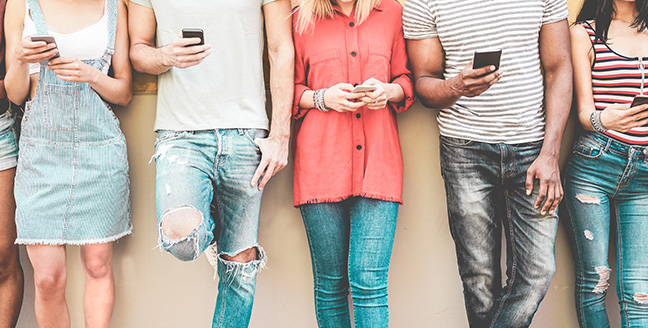 Real Banking Made Real Easy with FTWCCU
It's 2019 and if you hadn't figured it out by now, life is literally at your fingertips. It's as simple as tap – tap done! With our Fort Worth Community Credit Union App, banking couldn't be any easier.
The app is available for Apple and Android devices.
You can do anything from transfers between accounts, view your account balances, deposit checks by mobile deposit, view recent transactions and more. The app can also help you find out where our nearest branch or free ATM is located.
Simply download the app from the app store, open the app on your phone (or tablet), use your home banking User ID and password to login, and that's it.
First time users will be prompted to complete a one-time access code – which can either be sent to you by text, or an automated phone call. Simple!
The app has a very simple format and the home buttons are easy to locate.
Ever been anywhere and all of a sudden, your debit card is missing?
With our MobiMoney App, YOU are still in control.
MobiMoney allows you access to immediately turn your debit card on or off, view transaction history, set and control debit card usage to specific merchants and transaction types, even locations! Set threshold amounts, view your instant alert notifications. All you'll need is to download the app, set up your debit card and create a username & password.
It's another way of accessing your account information at your convenience for free. This one is really simple to use, all you have to do is save this short code: 454545 and use these commands.
BAL : primary account balance
BAL ALL: all account balances
LAST: last 5 transactions on one designated primary account
BAL CHK: balances of all checking accounts
BAL SAV: balances of all savings accounts
STOP : un – enroll from the service
HELP: send info on the commands, how to use
All of these fun banking services are totally free, however your wireless service provider may charge for access or data usage.
Get with it and make your mobile banking life easy-peasy lemon squeezy!