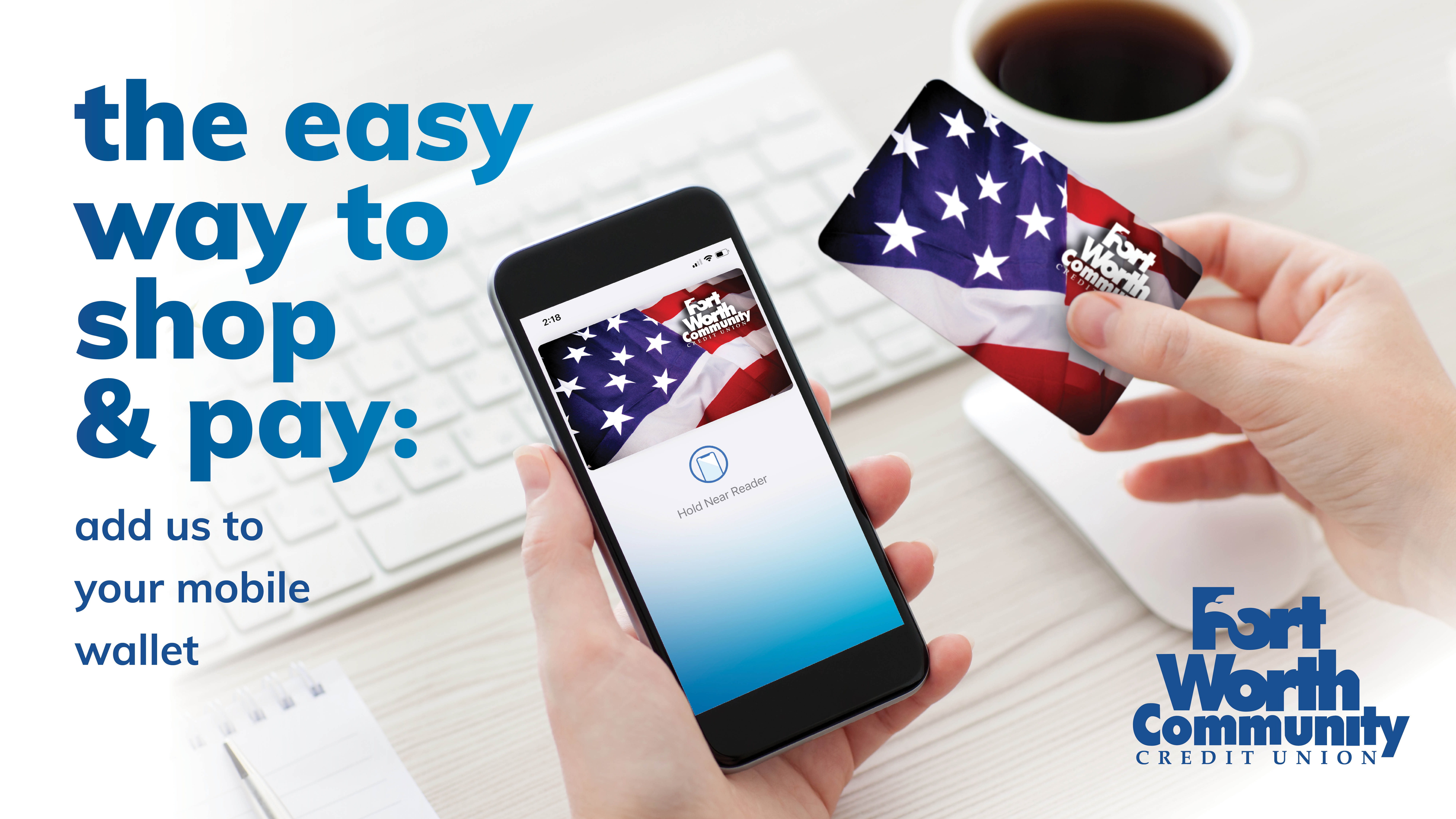 Did you know that you can make Fort Worth Community Credit Union your preferred payment method at your favorite online stores and services?
Make your money moves from anywhere, with a click, because all your information is already ready to go!
Maybe you've been putting off setting up your Fort Worth Community account in all your digital places, but we promise – it's worth it. Using the wallet app on your phone, follow the on-screen instructions and be sure to add your FTWCCU card as your default card. If you need help, we can show you how! 
Connect your Fort Worth Community account in all the places you shop. It's the easier way to shop and pay. we're compatible with most digital wallet services, including: Apply Pay, Google Pay, and Samsung Pay.
 Add us to your mobile wallet and you'll be ready to go!
And if you aren't already using our digital services like: REMOTE DEPOSIT | TEXT BANKING | MOBILE APP
we're here to make access to your money and how you use it everyday – so much easier! Let us show you how.
Call our Member Information Center at (817)-835-5000 or visit us online at ftwccu.org for more information.