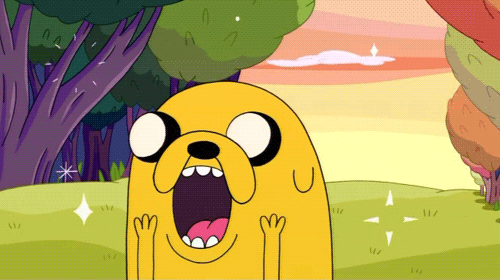 Don't Sweat the Small Stuff – Unless You're Saving for Retirement
Retirement Savings Means It's Time to Sweat the Small Stuff
Baby Boomers, Gen X, Millennials. The lack of retirement savings in our country is an epidemic that affects all three generations.. According to the 2016 Retirement Confidence Survey from the Employee Benefit Research Institute (EBRI), only two-thirds of workers (or their spouses) are currently saving for retirement, with 26 percent reporting they have less than $1,000 saved. It's time to sweat the small stuff.
The result of the ever-evolving landscape of retirement savings is that now more than ever, you, the saver, are responsible for your financial future. Whether you're ahead of the game or about to exit it, it's never too early or too late to save for retirement – and every penny counts. In these five easy steps, you can take advantage of retirement savings opportunities right now to build yourself a more secure future:
1. Have a Retirement Plan
The EBRI survey also revealed that those who have any – I repeat: any – retirement plan are more likely to save successfully than those who do not have one, 88% vs. 21%. If we've said it once, we've said it a thousand times: it is crucial to your retirement goals to have a plan.
2. Open a my Social Security Account
Social Security benefits play an important part of your future's financial picture. Don't forget to open your free and easy my Social Security account to help you determine what your benefits will be and when will be best for you to start receiving them.
3. Be in the "Know" About Fees
It's important to make sure that you are taking advantage of the best possible savings options for your goals and financial situation. You may not be aware that if you're getting help from an advisor, they might not be obligated to act solely in your best interest. Ask your advisor if they are a fiduciary, and know how fees and advisor compensation affect your savings.
4. Save Early and Often, No Matter How Much You Earn
Establish good savings habits while taking advantage of compound interest by starting retirement savings early. Take advantage of any workplace options, and never turn down employer contributions or matches. Individual Retirement Accounts (IRAs) are also a great way to save, with some tax benefits in the process. If you get paid by direct deposit from your employer, you may also be eligible to participate in the myRA program. myRA is a simple, safe, and affordable retirement account created by the U.S. Treasury for the millions of Americans who face barriers to saving for retirement.
If starting early isn't in the cards for you, play catch-up! Once you have turned 50, you can make "catch-up contributions" – an extra amount beyond the normal limits that you can contribute to tax-deferred retirement plans.
Tammy Greynolds works for America Saves, managed by the nonprofit Consumer Federation of America, which seeks to motivate, encourage, and support low- to moderate-income households to save money, reduce debt, and build wealth. Learn more at AmericaSaves.org.