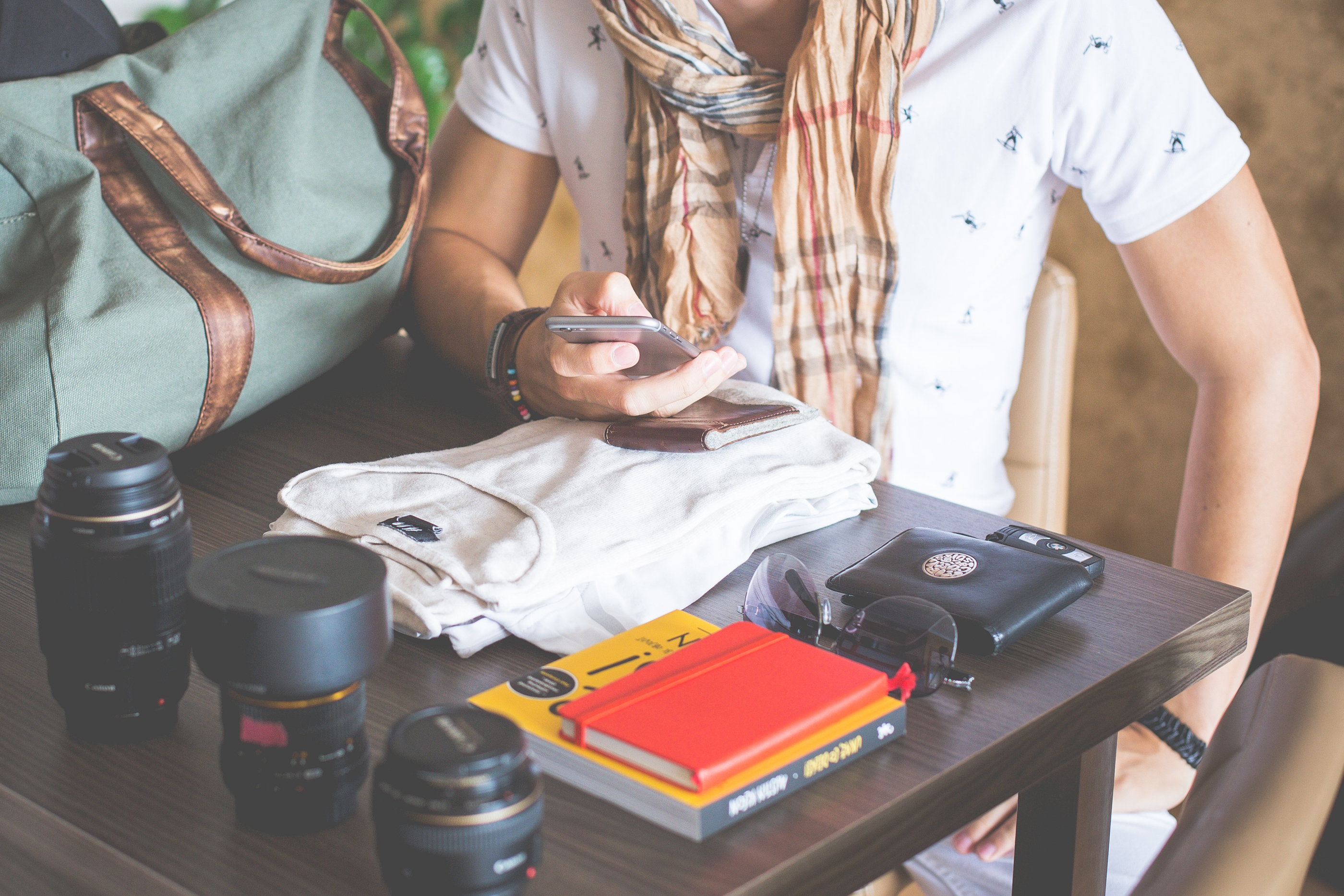 6 Things to Do (IMMEDIATELY) When Your Wallet is Missing
Losing my wallet or purse is one of my biggest nightmares. We all think it'll never happen to us and then BAM, it does. The truth is that it's easy. All it takes is turning your back at a concert or party or leaving it on the gas pump or at the cash register. We'd like to think that all people are good people… and would check your ID and friend you on Facebook to return it. Unfortunately, not all people are that nice. So here's a list of steps to take if you find yourself searching for a missing purse or wallet:
First of all, look EVERYWHERE. In your car, bedroom, at work. Make sure it's actually lost/stolen. The only thing worse than losing a wallet is spending all of your time and money replacing it when it wasn't actually lost to begin with.
Make a list of every credit and/or debit card you had in your wallet. Feel free to add in identification cards too (we'll get to those next.)
Contact all of your financial institutions and card issuers to report the cards lost or stolen. (Start with debit cards as these usually offer less fraud protection than credit cards. They should cancel your current card and issue you a new one. Sometimes this will take several business days, so be ready to start using cash.)
Contact your primary financial institution and find out what you'll need to provide to make a cash withdrawal from your checking account. This can be tricky. Sometimes they'll give you an instant issue or ATM card; others will ask that you provide several documents to prove who you are. Things come up and you don't want to run out of gas with no access to your funds.
Go to your local DMV to report your license lost or stolen. Be prepared to provide several forms of ID in order to receive a replacement. Social security card, birth certificate, school records, etc. Click here for a list of acceptable documents.
Contact the credit bureaus and ask to put a fraud alert on your accounts. You'll be contacted if anyone attempts to apply for credit in your name.

TransUnion: 1-800-680-7289
Experian: 

1-888-397-3742

Equifax: 1-888-766-0008
All in all, be smart – and quick. If someone is going to use your cards, they'll do it right away. If they're going to use your information, it might take longer. Be alert and keep an eye on all of your statements  for suspicious activity. While I hope it never happens to you, we can't always bet on that.
This blog was written by FTWCCU Marketing/Digital Commerce Assistant, Sammie Arriola.