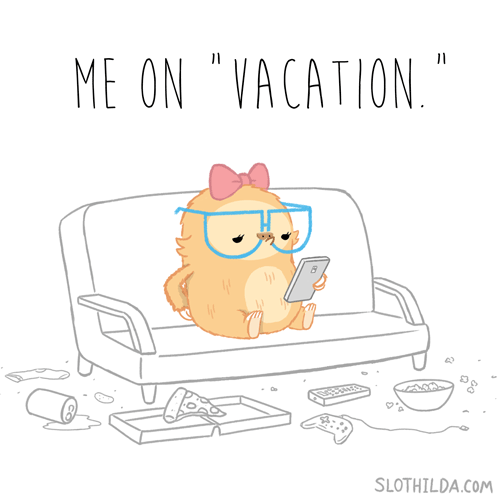 5 Ways to Have a Productive Summer
You made it! Summer is finally here and I bet you can't wait to sleep away all of your free time – NOT! As much as you hate to admit it, you probably would rather not sleep until 3pm every day of this summer. You probably have goals and expectations to live up to. So get off the couch and make this summer a productive one.
Expand your knowledge. Rather than forgetting everything you learned this last semester, add to your acquired knowledge.

Enroll in a mini-mester. You can get it over with in 2-3 weeks and have the rest of the summer to eat Froot Loops out of the box in your pajamas.
If you're set on staying in PJ's, take an online course. It doesn't even have to be related to your major. If you've always been curious about photography or creative writing, take a class on it! You probably need electives, anyway.
Make a list of books you've always wanted to read but never really had the chance. Or find a list of best-sellers and start from the beginning!

Get some experience.

Apply for an internship. Maybe you already graduated… Maybe you didn't. But an internship is never a bad idea. It's a great way to get some entry level experience in the field you're studying! Search places like LinkedIn for internships and summer job opportunities.

Giving back to your local community not only looks good on a resume, but it will make you feel good too. Volunteer opportunities are everywhere. Companies like VolunteerMatch and Learn & Serve America will help you find the perfect volunteer opportunity for you.

Work on your social media presence or portfolio. Social media is taking over, don't get left behind! Take this time off to focus on your online image. Clean up your act on Instagram and update your job history on LinkedIn. If your social networks are good to go, work on an online portfolio! If you're a graphic designer, create a compilation of all of your work. Same goes for photographers and musicians. Getting this stuff together for job opportunities can be time consuming – so start now!

Earn money. Working full time isn't always ideal during college, so take this time off to make some money!

Apply for a summer job. Whether you're staying home for the summer or living it up in a college town, you're bound to find a HELP WANTED sign somewhere. People are on vacation so positions need to be filled! If you're lucky, you'll end up with some experience in the field you want to study!
Sell unused stuff. If you like the idea of making extra cash but would rather not commit the time, go through your belongings and sell what you don't really need. Another great way to make some quick cash is by cleaning out your closet. Check out these apps for selling clothes!

Focus on your academics.

Study for admissions tests.
Work on your resume.
Visit colleges and/or grad schools that you might be interested in!

Stay active.Don't let summer be the reason you fall out of shape! It's easy to quit athletics during the off season, but it makes the fall semester that much harder.

Join a gym or rec center.
Start a sand volleyball team. It'll keep you in shape and it gives you a chance to be social and make friends. (Much better than watching Spongebob at home.)
If you're going on vacation, plan to spend a little time outdoors. Whether it's hiking or swimming or kayaking, you'll be glad you burned a few calories.
That's about all I got, but I'm sure there are plenty of other ways to stay productive this summer. What are some of your ideas?
This blog was written by FTWCCU Marketing/Digital Commerce Assistant, Sammie Arriola.