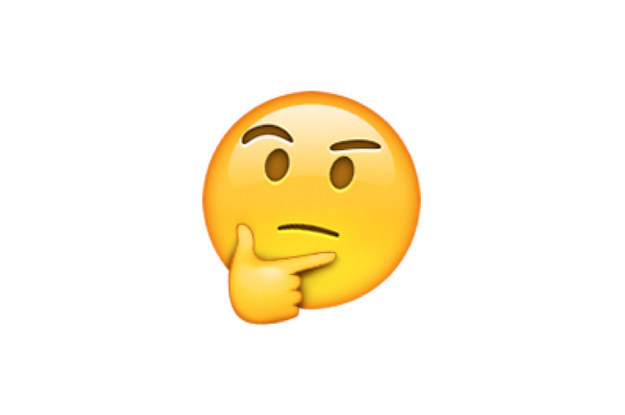 So You Graduated – Now What?
Congratulations on making it a point in your life that only 1/3 of Americans ever accomplish. Graduating college is still not something everyone does for various reasons. What on earth happens now that you have this very expensive credential? Well, that depends on your degree and your goals, because the paths in front of you are numerous.
The Career Path
You're a person who knows your professional worth and wants to share that with your community. You belong in the workforce. You just showed your university that you can take an assignment and master it; now is the time to take that experience and showcase for employers that you will take an assigned task and finish it. Remember that life is not a sprint; it takes time to achieve career goals, so stay positive and persistent during your career's marathon.
First, open and actively utilize LinkedIn. There are groups to join, articles to keep you up-to-date on trends in your field, and businesses posting positions that are posted nowhere else.
Find a professional networking organization in your field of expertise that meets in-person occasionally, and get to know people in your position, and in positions that you see yourself holding in the future.
Keep a Job Journal of positions you've looked at, applied for, interviewed for, and date everything. Job Hunting is a job, and this will help you keep everything in order.
Use existing friendships and family ties to find out who's hiring. Everyone knows of at least one open position—ask around, listen actively, and investigate possibilities.
The Family Path
While some think that this path is long gone, I think it's still very much here, as evident by my multiple friends who are on the path right now! You've graduated with your degree, and you've met the person of your dreams, so it's only natural to want to create your family and home. Whether you choose to get married, have a child, or adopt, or all three:
Stay in contact with those that helped you through college and life. Those contacts are valuable because they may turn into wonderful friends who offer moral support. Make time to meet them occasionally for coffee to advise each other and swap stories.
Consider looking for contractual work or project focused work. This will enable you to still keep your family as the #1 Priority, while bringing in income, and keeping your skills sharp! This is only if you want or need to do so.
Open a savings account for your family's new addition to help set them up for financial success from the very beginning.
Stay connected to your community. Family comes first and there's a long list of important life factors after that. Ask your circle for help when needed, and answer the call when someone asks for your help. Staying involved in your community with your family makes your life richer and sets a great example for your young ones.
The Advanced Degree Path
Your field of study requires at least a master's degree to get gainful employment. This graduation you just completed is more like a rest-stop for you.
Start your grad school course work ASAP. The sooner you start, the sooner you graduate.
Network with professors during and after the course. This allows you to stay fresh in their minds as a serious person in the field, instead of passing through a required course's roster.
Obtain letters of recommendation and character references. Spend face-time with a professor to get these, and even referrals to open positions within the field.
Invest in relationships. A highly personalized thank you letter sticks out in anyone's mind. Thank them for a particularly enlightening lecture, or for helping you hone a certain skill, or for making the class worth attending.
In the Meantime:
(Truth Alert!) Many of us don't know which path we want, and the paths honestly do intertwine. Take the summer to gain employment that has valuable experience which can be easily translated into something grander. Take a leap, and get a job at a book store while you apply for your career goals. The job hunting process can take months, so gain experience and sturdy references while you wait for your big career to come along. Here are tips for any path:
Write thank you notes to those who attended your graduation and gave you gifts.
Open a savings account with the money you likely received as gifts, and don't go too crazy with celebrating.
Apply for, and maintain, a modest limit on a credit card. This helps you build credit, which you will need in order to get a car or a house.
Remember that even though planning for the future is important, live each day as it is in front of you. If you have the time and the money budgeted, go on that impromptu trip with your friends!
Informational Interviews: Contact people who do what you think you want to do. Request to meet for 30 minutes. Prepare 5-10 questions about the industry, the duties, their path that led them there, the pay (and pay raises), benefits, and general/specific pros and cons. Once there, treat the Informational Interview like a conversation with the intent to learn from others' real world experiences.
Accept every interview. Go as far as you can in each interview process—but do not accept every job offer. This allows you to practice and gain experience with different interviewers. Think of this like surveying a buffet before loading your plate.
Don't get stressed about one rejection, or ten rejections; the key to success is to persistently cut through obstacles small and large.  Before you know it, you'll have carved out your professional Grand Canyon.
Help others. While you're hunting, you'll likely notice positions that remind you of someone—pass it to them! On your new LinkedIn account, endorse and recommend colleagues. That will inspire them to do the same for you.
Overall message: stay connected with those you've encountered thus far. Now that you've obtained your educational credentials, it's time to leverage that with who you know to make professional magic. What are some other things you've learned? Tell me all about it, and share this with any recent graduates or students about to graduate. I know a certain local credit union that is hiring right now. Spread the word!
This blog was written by FTWCCU Loan Processor, Michal Broussard.