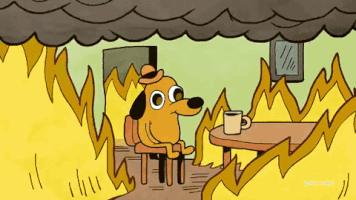 Regardless of how you got here, you're here. Maybe it was one credit card you sort of…forgot about. Maybe it was a few cards you neglected. Maybe you didn't actually have the money to make the payments and, well, here you are.
Keep in mind, repairing damaged credit won't be easy. It also won't be quick. With that being said, steer clear of businesses offering quick fixes for your credit score. If it sounds too good to be true, it probably is. Here are a few tips for repairing damaged credit, and once you've gotten it back up, we've also got some tips for KEEPING that high credit score:
Catch up on payments. If you're behind on several cards, don't overwhelm yourself by trying to pay things off right away. Make the minimum payment on every credit card, loan and line of credit you have… And then start making bigger payments.
Consider debt consolidation. Look for loans at Credit Unions, as they usually offer lower rates. Sometimes they'll pay off your loans for you, and let you make one (slightly larger) payment towards a loan or credit card with them. Plus you'll save what you would've paid in interest!
Beware of scams from Payday Lenders and Title Lenders. Those types of loans usually come with tons of fees and ridiculously high interest rates.
Learn to budget. Write it all down. Income, recurring expenses, debt, etc. Figure out what you can afford to pay and stick to it! Make these payments a necessity, like rent or your car payment. Here's the SpotYourWorth Budgeting Worksheet – it's customizable to your own lifestyle!
Speaking of rent and car payments… If you're behind on any secured loans, make them your biggest priority. If your car gets repossessed and you need it to drive to work to make money to pay off debt, you're kinda out of luck. Click here to learn about different types of unsecured loans.
While the ultimate goal is to achieve an excellent credit score, the first goal is to have a mode of transportation and a roof over your head.
Once you've reached that goal of a good credit score, you'll want to maintain that score. Here's how:
Setup payment alerts. If you're really forgetful, setup automatic payments. (But don't forget to actually go back and make more than the minimum payment – otherwise you're just losing money.)
Take advantage of free credit reports. So many people don't realize they can check their credit for free. Be aware of where you stand. Know what that lender is seeing when you apply for a loan.
Speaking of applying for loans – be careful. You don't want to apply for several lines of credit at once. Also, don't cancel several lines of credit just because you've paid them off. This will negatively impact your score.
Repairing bad credit is definitely an uphill battle. You have to keep at it and put in the work. A good credit score is one thing, eliminating debt is even better. For more information on low interest credit cards and loans, visit www.FTWCCU.org!
This blog was written by FTWCCU Marketing/Digital Commerce Assistant, Sammie Arriola.