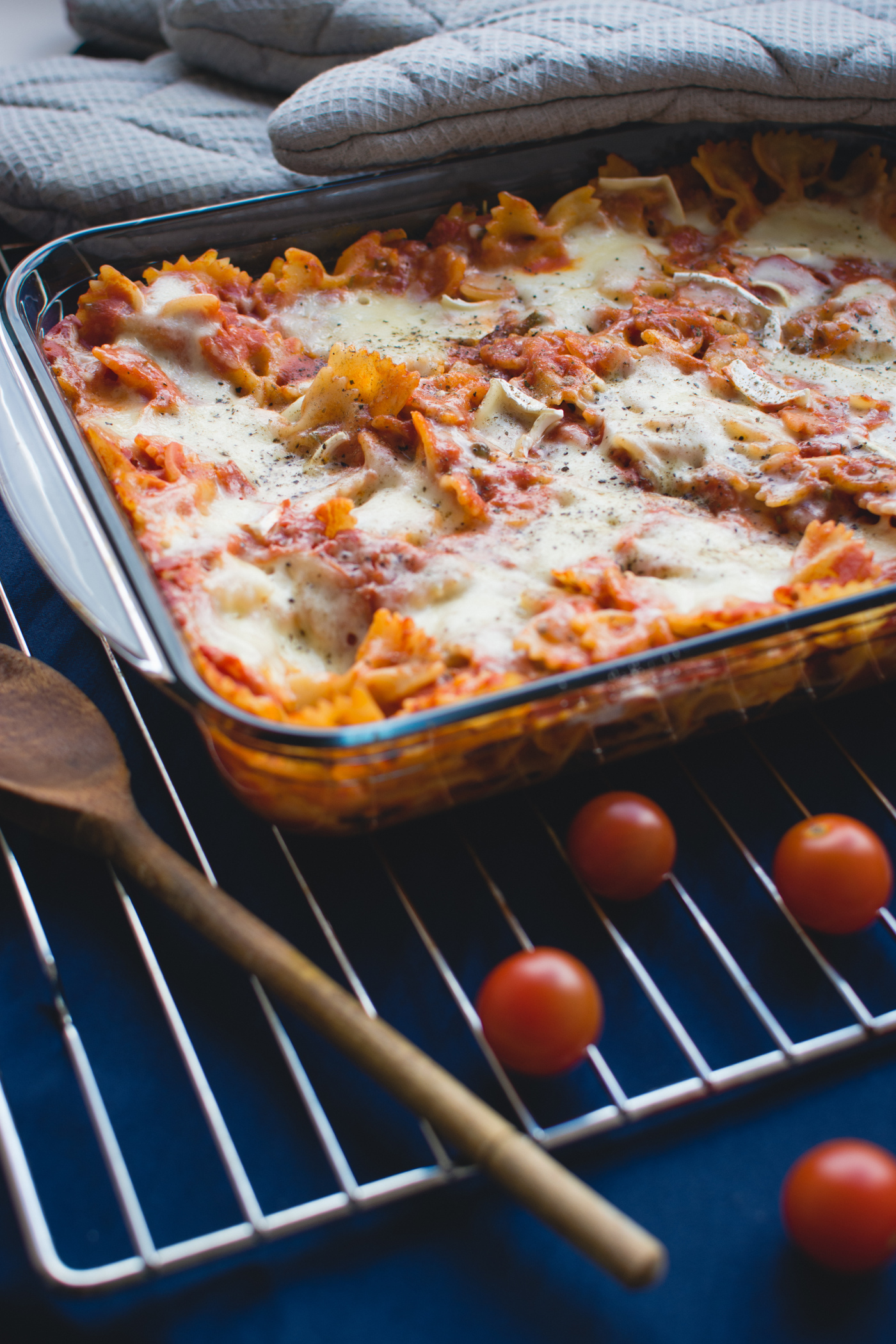 4 Dishes to Contribute to Thanksgiving Dinner
Thanksgiving snuck up on us and – oh! You totally forgot you were supposed to start "contributing" this year. You told mom or grandma that this year was the year you were going to bring a dish. The only problem is, well, you don't know where to start.
Here are a few Thanksgiving worthy recipes that are easy on both you and your budget.
Fancy Mac & Cheese – a real crowd cheeser.
Ingredients:
Pasta (elbow or cavatappi works best for mac & cheese)
Flour
Milk
Cheese (cheddar, parmesan, pepperjack… Basically, go nuts!)
For extra WOW factor, ham, sausage, bacon, jalapenos, garlic, onion, etc.
Directions:
Boil the pasta (duh) until cooked and then drain it and set it aside.
Cook any wow factor ingredients. I like to cook diced bacon – save the grease – and cook chopped jalapenos in bacon grease. O M G.
Bring your milk to a nice boil, and gradually add cheese. Keep stirring, so It doesn't harden. To thicken cheese sauce, you can add flour.
In a Thanksgiving-worthy dish, combine your pasta and cheese sauce. Add in any wow factor ingredients.
I like to top it with some shredded cheese and pop it in the oven to give it a melty crust.
YUM!
Twice baked potato casserole – a no-brainer!
Ingredients:
Red potatoes (diced and baked)
Salt, pepper, garlic salt
Bacon (diced and cooked)
Shredded cheddar cheese
Chives
Sour cream
Directions:
Spread your baked diced potatoes in an oven safe pan. Make sure they are close enough to touch.
Season with salt, pepper, garlic, etc.
Lightly (or heavily) sprinkle cheddar cheese on top of potatoes. Add chopped cooked bacon as well.
Bake in oven just long enough to let the cheddar melt.
Take out the potato bake, add dollops of sour cream at random.
Top with chives!
Green bean casserole – if no one else has called this dish, take it!
Ingredients:
1 can (10 1/2 oz.) Campbell's® Condensed Cream of Mushroom Soup
3/4 cup milk
1/8 tsp. black pepper
4 cups cooked cut green beans or 2 cans (14.5oz each) any style Del Monte® Green Beans, drained
1 1/3 cups FRENCH'S® Crispy Fried Onions
Directions:
MIX soup, milk and pepper in a 1 1/2 -qt. baking dish. Stir in beans and 2/3 cup Crispy Fried Onions.
BAKE at 350°F for 30 min. or until hot. Stir.
TOP with remaining 2/3 cup onions. Bake 5 min. until onions are golden
Bacon wrapped jalapeños – a non-traditional appetizer that's sure to turn heads!
Ingredients:
Jalapenos
Bacon
Cream cheese – softened
Salt, pepper, garlic salt
Directions:
Slice jalapenos longways – taking out the seeds.
Fill the halves with cream cheese. I like to season the cream cheese a little with salt, pepper or garlic.
Slice bacon strips in half. I like to throw them in the microwave for a bit so they're already a little cooked when we bake them.
Wrap jalapenos with bacon. If you need to, stab them with toothpicks to hold the bacon in place.
Bake at 350 for anywhere from 15 to 20 minutes. (You can also grill them for a charred flavor)
If all else fails, stop at Kroger for a pie. People love pie.