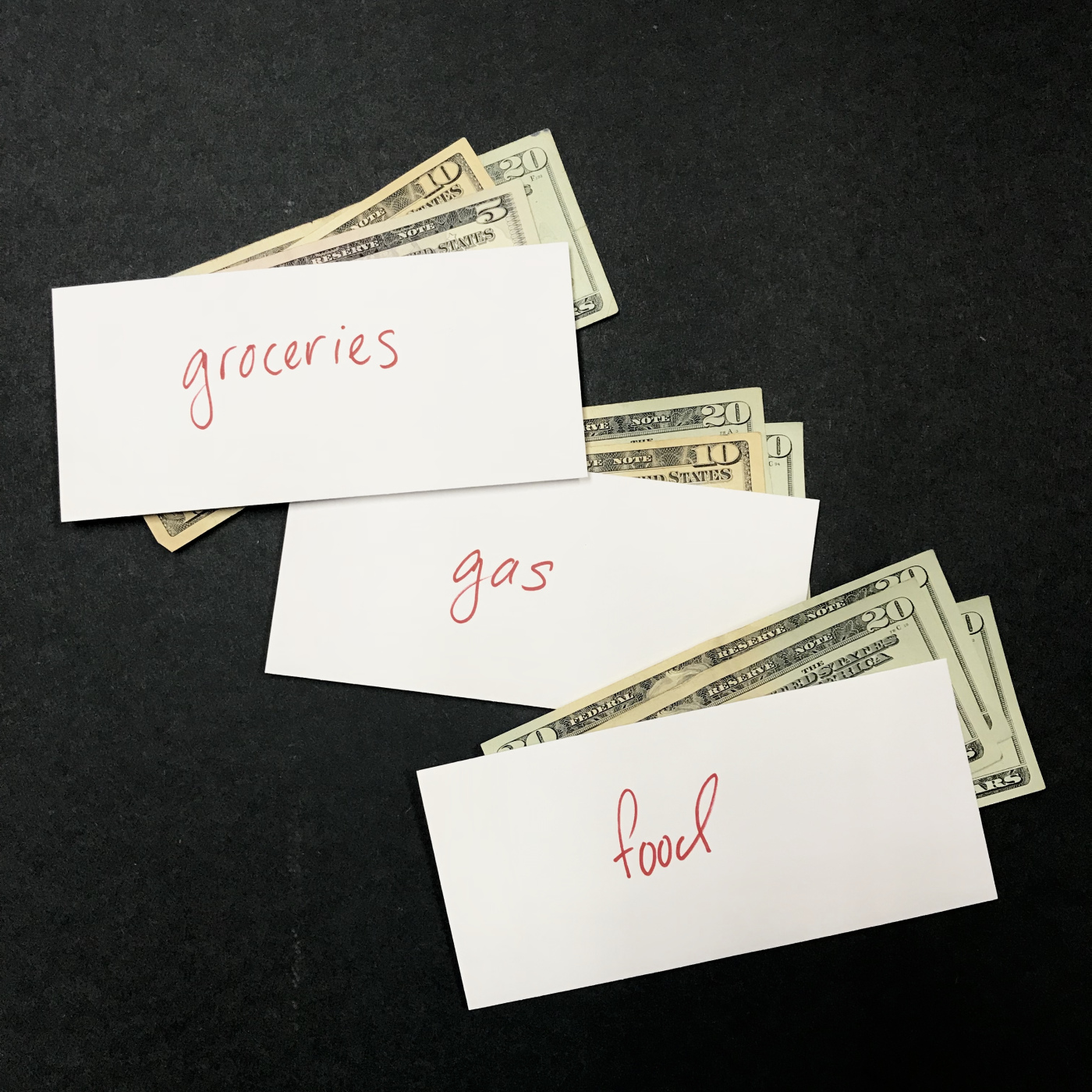 I Tried Dave Ramsey's Envelope System and Here's How it Turned Out
As a full- time college student I find myself conforming everything around my school schedule and unfortunately this has included my budget. It's so easy to stop by a drive-thru for a quick meal, or to convince yourself that the $4.00 White Chocolate Mocha at Starbucks is a necessity and if you don't get it you are going to die. This is what I call mindless spending. You know you are swiping your card, but you aren't really keeping track of how many times you are, which will leave you with a shocking checking account balance at the end of the week! I have always been a listener of Dave Ramsey (a financial genius), but never applied his tactics to my own budget. I decided that since I was a "victim" to mindless spending I would try out his Envelope System!
The Envelope System is basically a planned out budget divided into categories (or envelopes). You take a total amount of money in cash that you want to spend within a time period, and divide it up between expenses such as gas, food, groceries, luxuries, trips, etc. Throughout the time period, any time you need to make a purchase withdraw from the coordinating envelope. The idea of this system is to limit your spending on certain things, and to actually visualize how much money you are spending and how much you have left to spend. Here's how my run went:
I decided that I only wanted to spend $200 within a two-week pay period (This did not include bills which are electronically taken from my account). I chose to divide it up into:
$70 for groceries
$80 for food
$50 for gas – thankful for great gas mileage!
I put the cash into each envelope and started the week off great! But let me tell you, by the second week I was astounded by how much I had already spent! Somebody tell me why I spent $25 in two weeks on Dunkin Donuts Iced Lattes alone?! I knew right then that my careless card swiping days were over! By the end of the week, I had very little left over.
For the second round, I left my budget the same. The only thing that I changed was that I resorted to colorful paperclips to separate the categories and keep in my wallet because the envelopes would crumple up and tear. This time around I was a lot more alert to spending! I drank less coffee and only drove when I needed to. By the end of this trial I had $50 left over- SCORE.
            This budgeting trick is perfect for a visual and tactile person like me. I can actually see and feel what I am spending, making it more real and less mindless. I made a few personal alterations and decisions that I feel would better benefit me such as the paper clips, and choosing to take any remaining cash and all of the loose change I would collect and deposit it into my savings account. I love this system and the insight that it gives you on your personal needs, versus wants. Try it out for yourself to see what you overspend on!
This post was written by Brittney Goolsby, FTWCCU employee.