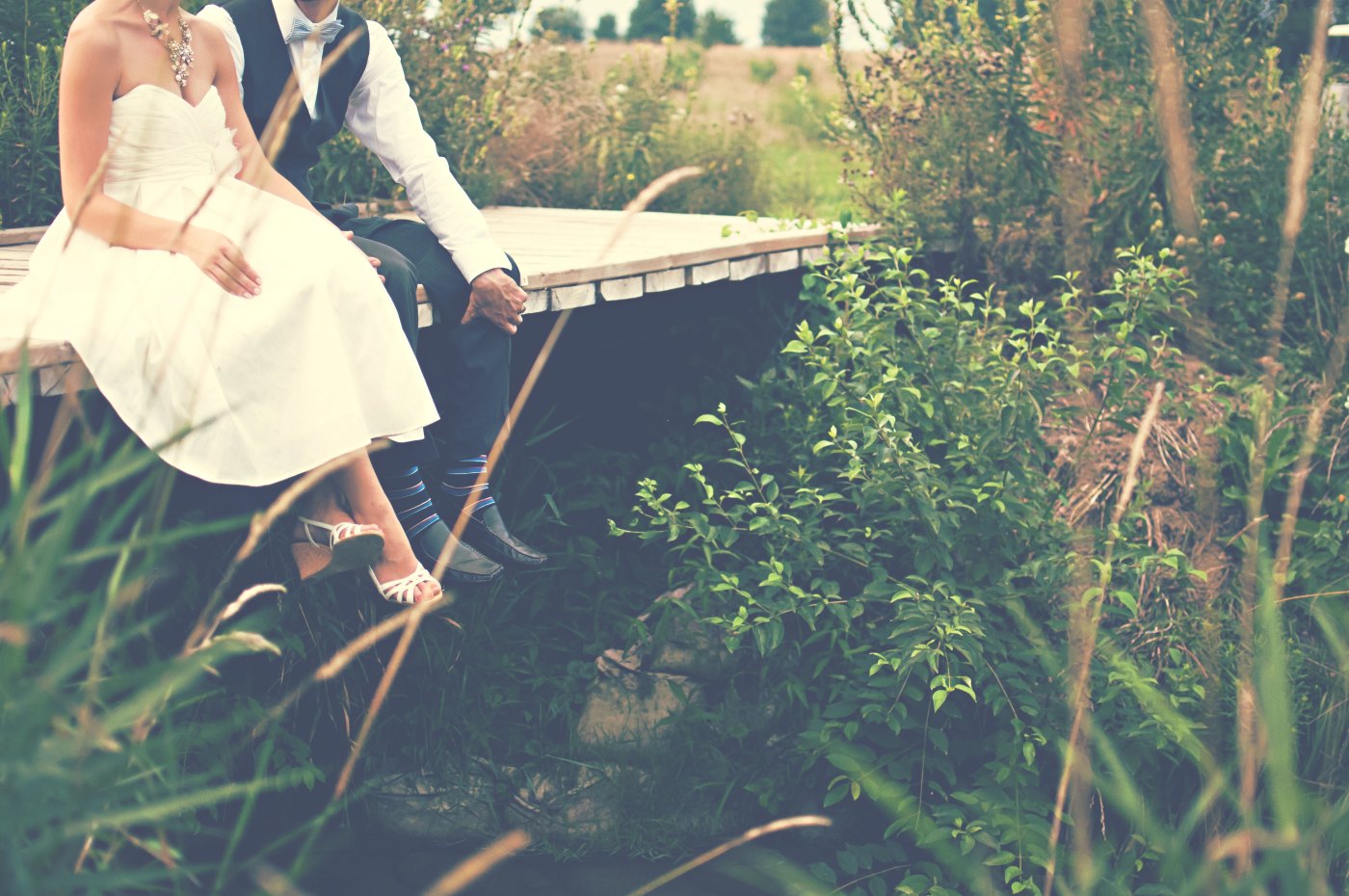 9 Ways to Save Money Planning Your Dream Wedding
As little girls we envisioned elaborate ballrooms piled high in wild tulips and flaunting our best selves in diamond-laced wedding gowns, but once we reach the age of upcoming car loan payments and managing our credit cards, the fantasy of our "big day" can seem to become obsolete. With the stress of everything needing to be timely, organized, and all around perfect, the last thing we need is the added stress of funding. Here are 9 ways to save money and pull off the wedding of a lifetime!
Plan your wedding during an off-season. The months of June, September, and December are the most competitive time frames for anything geared towards a wedding. Venues, transportation, travel expenses, and caterers begin to quote higher because they know brides will pay more during theses times. The kids are out of school in June, the weather is amazing in September, and winter weddings have proved to offer beautiful decoration themes. Opting for a November or March wedding could save you hundreds while continuing to offer great benefits.
Create your own invitations. If you have any inch of creativity in you, creating your own invitations is a great option to save some cash! Free templates can be found online, or you can custom build them completely using Microsoft Office. Not only can you design them exactly how you would want, but with a print out onto some scrapbooking cardstock and added ribbon you're looking at spending roughly $0.25 an invite!
Cater from a smaller business. Catering from well-known restaurants and flower shops can leave you with a fixed rate and a hole in your wallet. Try checking out those "Mom and Pop Shops" around your town and score some greater deals! These family-owned businesses offer you customization, a more personal bond, and prices to bargain with. Not only are you getting great taste and great prices, you're also supporting the smaller businesses in your area!
Be versatile. Utilizing items you already own or things found at resale shops to decorate your wedding can create fun, cheap projects. Beautiful textiles such as lace and chiffon can cost you hundreds to create draperies and table runners. Try shopping for fabrics and decor at your local thrift shop or online buy-sell-trade groups! Some TLC could get you a whole lot of materials for next to nothing!
Decorate with silk flowers. Flower archways and floral arrangements with fresh flowers are a costly purchase for decorations that will end up dying. Ordering silk arrangements or making a trip to a craft store to grab your own will be a lot more cost-effective, and you will be able to reuse them later on for other parties or crafts.
Stick to dessert.Catering a 4 course meal for 100+ family and friends will definitely kill your budget. Offering a dessert bar with a variety of different goodies to appeal to both young and old will offer a fun activity and treat. Working with a local bakery or even talented friends and family members to create a variety of delicious treats will definitely help you save!
Let the bridesmaids choose their dresses. Being a bridesmaid can be stressful. A lot of times, what works for one woman's body might not work for another, and the same thing goes for each woman's budget. Choose a specific color swatch and allow each of your girls to choose their own style (and price range). This leaves everyone happy and confident!
Rent your wedding dress. You wear it for one day, and only that day. Look online for boutiques that offer a rental systems to save you thousands. Hanging $2,000 in the closet to look at isn't the perfect idea of budget-friendly. Sprucing up your mother or grandmother's wedding gown is an almost-free option, or if you would prefer to invest in a dress to hand down to your own daughters one day, check out bridal boutique clearance events!
Research, research, research! Time can escape you, especially when planning a wedding. Don't let the hustle and bustle keep you from tracking down the best deals! Research different prices and packages for vendors, music, and photographers! Check with your local colleges to see if their photography classes or quartets offer any services, or search for personal ads on Craigslist. Chances are they're a lot cheaper!
There are a lot of great options to keep your childhood fantasy wedding alive without making sacrifices. With a beautiful wedding and money still in your pocket, your marriage is sure to take off with a great start!
Written by Brittney Goolsby, FTWCCU employee. 
SaveSave